the karate kid part 2 is one of those movies where if i come across it flipping through the channels, i HAVE to watch it. i dont care if my grandma is outside laying on the sidewalk cause she fell out of her wheelchair, grandma is gonna have to wait cause im watching karate kid 2. i love this movie. its not in my top 5 of all time but for sheer enjoyment, its top 10 for sure. i rank it waaay higher than the first. see, most people will cite the first karate kid as the best in the series whenever/IF EVER the topic of "karate kid" comes up, and thats fine. they have absolutely no idea what theyre talking about, but thats fine. the karate kid part 2 is the shiny gem of all the movies in the series. although i feel that this movie should have been 3rd instead of 2nd in the series, it still trumps the first one with ease and the third one without a whimper.

quick synopsis: mr miyagi receives a letter from okinawa informing him of his father being very, very sick. mr miyagi returns to japan to go back to see his father for the last time. and is forced to confront his former best friend sato who has a problem with miyagi over an old girlfriend. and daniel comes along and falls for a local japanese girl while at the same time has to deal with satos nephew and number one karate pupil, "chozen". the story just deals with miyagi dealing with sato and daniel dealing with chozen all the while falling for a local okinawan girl, kumiko. simple, nothing fancy.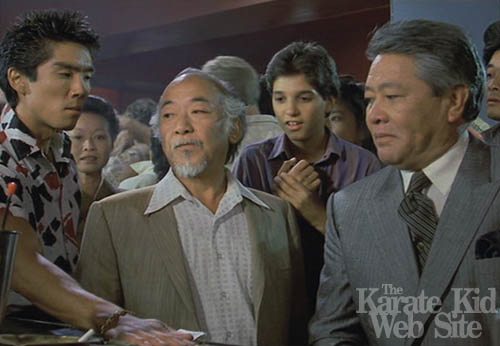 compared to the first karate kid, this one is just better in nearly every aspect.

characters:

minus daniel and mr. miyagi both whom are great and share a great chemistry(they make two people who have an age difference of like 50 years seem like such great friends, and YOU BELIEVE IT!) with one another. the bad guys sato and his nephew chozen are much rougher and tougher bad guys than the peon cobras from the first movie. i mean sato and mr. myagi have a past and is literally his arch nemesis. he also has skills on par with miyagi. and chozen, daniels "nemesis" for this movie is a bad ass too. a completely hilarious at times bad ass, but a bad ass nonetheless. i mean for one, hes a japanese cat who was taught by sato who was taught by miyagis father. daniel isnt facing a weakling cobra kai johny lawrence here, this is the real deal. also, the girl in this movie is hotter(elizabeth shue is fine, but she always struck me as being a bitch) and i like her more cause she had that shy, sweet, "local island girl" thing going for her. man, shes a cutie.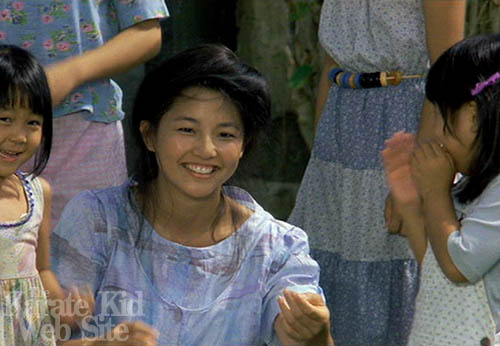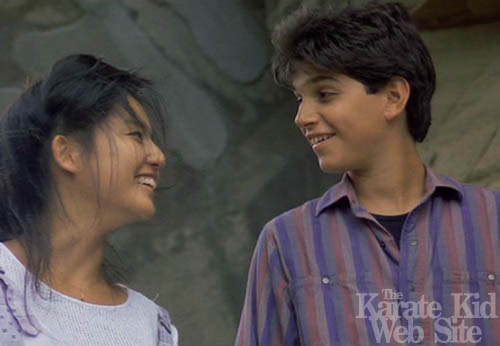 setting:

it dosent get much better than japan. japan is such a beautiful place, its much nicer to look at then the streets of new jersey. in japan you just feel things are more serious here, i mean the name of the movie is called "karate" kid and what better place to have karate kid take place then...japan!

climax:

i liked the first karate kid's final match, it was exciting and it introduced the world to that goofy crane stance every kid my age at the time would emulate when playing "karate" at school or in the streets.(holy god, if you could only count the number of pictures i did that pose in, it would stagger your mind) daniel even got his leg messed up before the final kick(which greatly added to the suspense) and was all limping which made you go "oh shit hes done for!" then BAM! goofy crane kick to the dome! its great. but the final showdown with daniel and chozen is better. cause first of all, chozen comes swinging down from the rafters "bad guy entrance" style like it was straight out of a movie.(oh wait) and takes kumiko hostage and holds a knife to her throat telling daniel to fight him to the death or kumiko dies!(see what i mean? screw the goofy crane kick, we get knives to throats and death matches here!) and before daniel goes to fight him, miyagi says to him: "this not tournament...this is for real." and goes on to fight one of the corniest fight scenes ever. no "crouching tiger hidden dragon" action here. and daniel goes on to win but "spares his life" haha.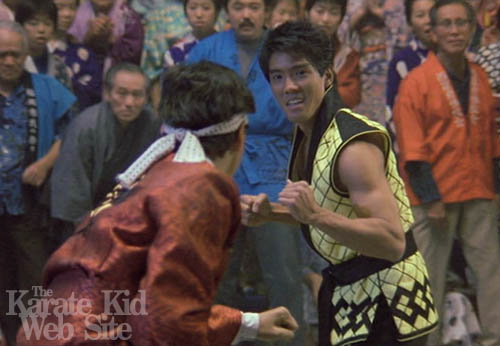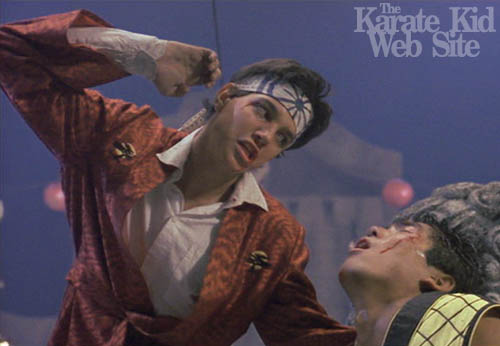 music:

now here is where karate kid 2 runs away from the first one. not really for the score of the film but the theme song. "glory of love" by peter cetera is one of the classic love power ballads of all time. everytime i hear it it makes me pump my fist in the air with the beat and profess my love with all my heart. its such a sappy song but it is a PERFECT sappy song. probably the best sappy 80's love song ever. peter ceteras voice is what made the band: chicago. i love chicago but they werent the same when peter cetera left. the one gripe i had with the music was that they DIDNT play this song all throughout the movie. they play a little bit when daniel and kumiko have their little love montage where they race on the beach and then they play it in 'almost' its entirety at the end credits. but i can never get enough of "glory of love". im actually listening to it right now as i type this. yup, one fist in the air to profess my love and one arm typing these very words. "i am the man, who will fight, for your honor/i'll be the hero, youre dreaming of, we'll live forever, knowing together that we did it all for the glory of looooove..." *sigh*

so the next time the subject of karate kid comes up and someone says that the original karate kid is better than the second one, remember to "crane kick" em in the face.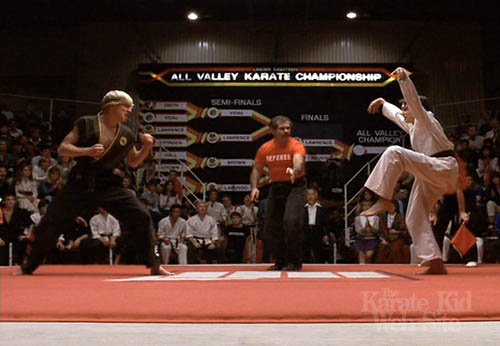 all pics from: http://www.fast-rewind.com/kkid/